Health & Organizational Psychology Laboratory (HOP Lab)
Led by Dr. Kevin J. Eschleman (Dr. E)
Email: kesch@sfsu.edu
Dr. E received his undergraduate training in psychology at the University of California, Santa Cruz. He continued his formal training at Wright State University in Dayton, Ohio where he received his PhD in Human Factors and Industrial / Organizational Psychology. Prior to joining the faculty at SF State, Dr. E was a Civilian Research Psychologist with the Air Force Research Laboratory where he conducted both basic and applied psychological research.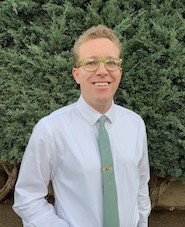 Driven by a passion for business and Humanistic Psychology, Dr. E's research focuses on career development, employee well-being, and personality. 
Learn more about Dr. E's professional interests here: www.eschleman.com
Learn more about Dr. E's research impact here: Google Scholar
Courses Taught
Undergraduate Online Courses:
PSY303 Psychology - The Major and Profession (online)
PSY463 Human Factors (online; only offered Summer & Winter sessions)
PSY464 Psychology of Career Pursuit (online)
PSY465 Work & Life Stress
PSY680 Peer Advising for Psychology
PSY690 Future Directions for Psychology Major (online)
Graduate Courses
PSY760 Seminar for Organizational Psychology
PSY761 Industrial/Organizational Psychology
PSY772 Applications of Multiple Regression
PSY768 Seminar to Accompany Internship
Joining the HOP Lab
Dr. E, the HOP Lab Director, leads a team of graduate and undergraduate student researchers. The HOP Lab is designed to provide student psychologists training in applied psychology research while adhering to rigorous methodologies and the scientific method. The primary goal of the HOP Lab is to improve the effectiveness of organizations while protecting the most valuable resource - the workers. 
Current projects include developing employment interview questions, personality predictors of well-being and job performance, or employee efforts to cope with job stressors.
Undergraduate SF State Students 
Undergraduate students interested in working in the HOP Lab can receive course credit (Psychology 699 - Independent Study) for their participation. Please contact Dr. E by email or his office hours prior to the semester. Students cannot receive course credit for working in lab after the semester has started. 
Graduate SF State Students
All graduate students admitted to the M.S. program in IO Psychology will have the opportunity to work in the HOP Lab. Graduate students will receive course credit (Psychology 799 - Independent Study), which counts as an elective course toward completing the M.S. degree requirements.
Community Members and Non SF State Students
Alumni, community members, and prospective graduate students have worked in the HOP Lab in the past and are encouraged to apply for volunteer positions in the HOP Lab. Please contact Dr. E via email with your resume and brief description of why you would like to work in the HOP Lab. Opportunities to participate in the HOP Lab are limited and priority is given to current SF State students.